A 'brake' from class for Year 6 Bikeability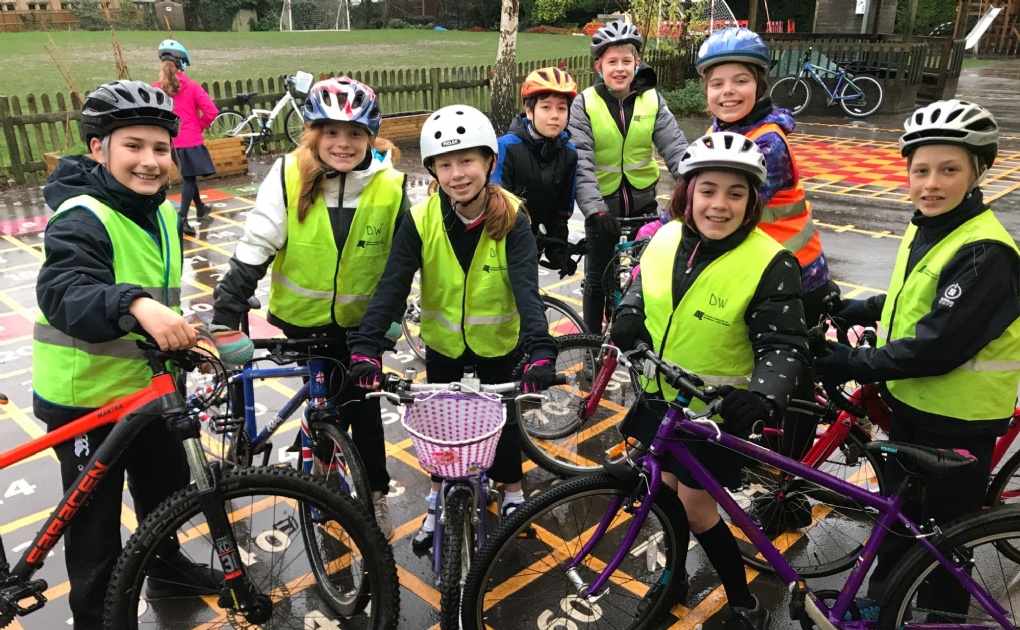 Our Year 6 pupils took part in their cycling proficiency training during a rather damp but mild January.
Having wrapped up warm, donned their high-vis and oiled their bike chains, Garnet and Jet classes left the comfort of their cosy classrooms to embrace some very important outdoor learning this January.
Bikeability – also known as cycle proficiency – sees our Year 6 pupils receive expert tuition on how to ride their bikes safely and efficiently. They learned how to maintain their equipment, which gears to use and when, and how to 'read the roads'.
As the course progressed, the majority of pupils headed out onto the streets of Richmond to put what they had learned into practice. The children returned to class enthused and with a clearer understanding of how to stay safe on their bikes.
Richmond Borough – who organises the training – also run free one-to-one training. Any children who didn't take part, because they couldn't cycle or missed the sessions, and parents of younger children who can't ride a bike, can sign up here. They also teach adults of all abilities.