Creativity abound on Den Building Day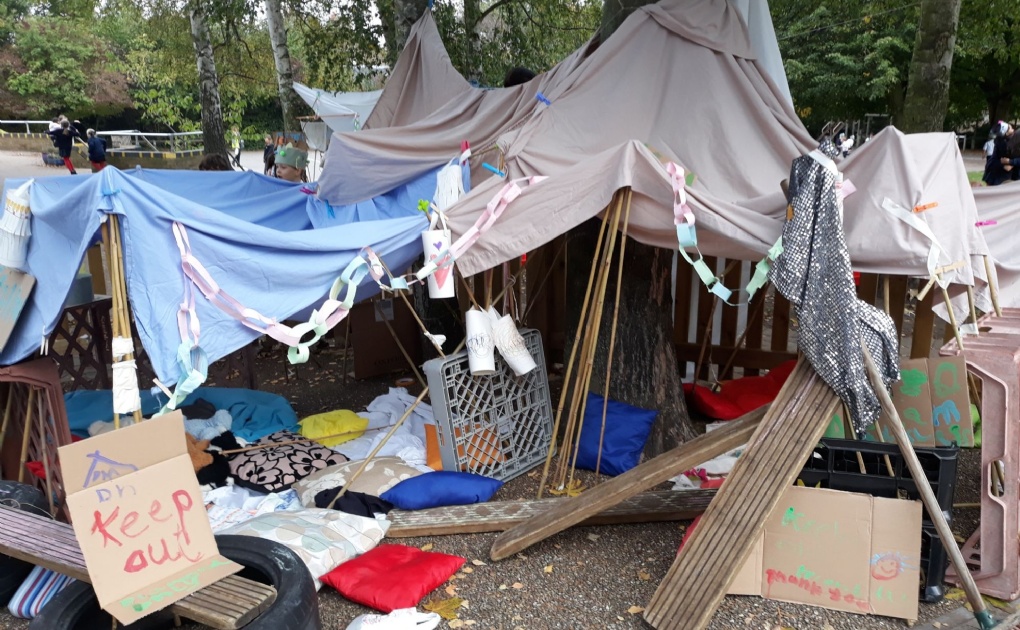 Miss Salem and Mrs Houllier reflect on a successful whole-school STEM-themed activity day.
Using materials funded by the PTA (thank you!) and the odd shabby, old bedsheet from home, The Vineyard became a hive of activity at the end of half term for our whole-school Den Building Day.
Continuing with this year's focus on STEM and keen to get children of all ages thinking creatively and critically, these skills were evident in the many weird and wonderful structures on display.
We very much appreciated the support of those adults who helped on the day, and in particular a big thank you to the handful of parents who came the following day to assist us in dismantling all the dens. Finally, a huge thank you to all our fantastic children who were beautifully behaved and really embraced the challenge!
By Helena, 6 Garnet:
Den Building Day was a fantastic event to encourage the children of The Vineyard School to get creative.
Over the course of the day, we learned that what you want to achieve can become a reality if you work together and really put your mind to it. In groups, we initially designed our dens on paper, with measurements and labels added to our illustrations. Then, we began building them indoors.
After nearly two hours of hard work, we had the basic skeleton of our den which we then transferred outside. Following a few tweaks and adding a blanket for shelter from the elements, it was finished!!
Some thoughts of our children:
"There was really good teamwork in my group which helped us make a good den." Kiara, Y4 Onyx
"I had so much fun because I got to make a huge house!" Isla, Y2 Turquoise
"It was fun because it was a new experience for me." Joshua, Y2 Turquoise
"What I liked most was that I had a big role in making my den." Jonathan, Y4 Onyx
"It was fun because it was a new experience for me." Joshua, Y2 Turquoise
Thank you to Oli L, 6G for gathering our quotes. ​