Hindleap Warren: Day 3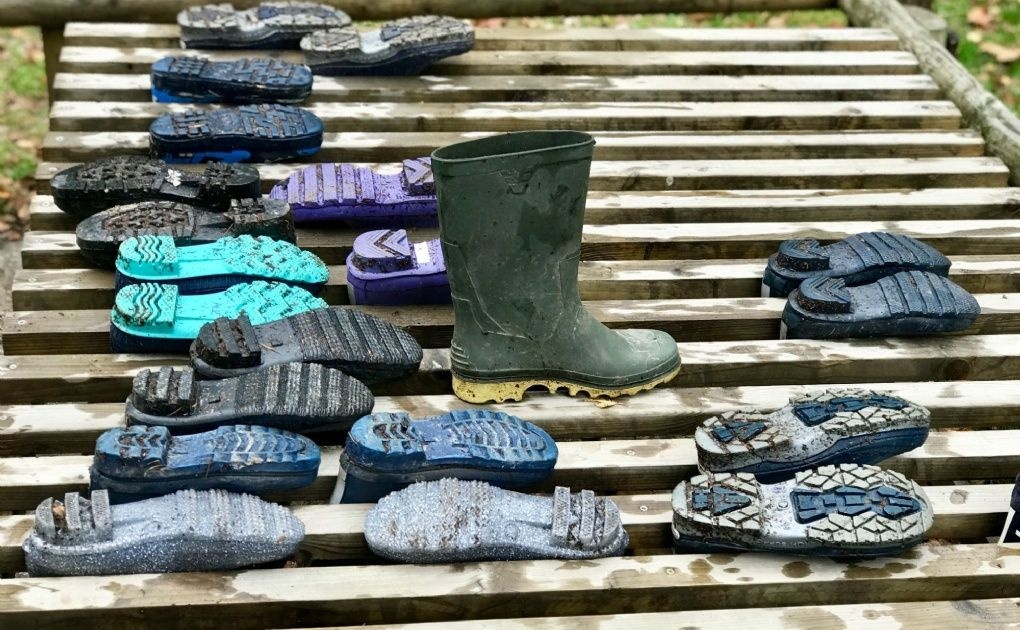 A 'postcard' home at the half way point of our school journey to the Ashdown Forest.
Dear parents and carers,
Day 3 at Hindleap Warren and I'm very sorry to inform you that the children have told us that they don't want to come home - they're having too much fun!!
Day 1 began with some rather dodgy bed making. Duvets resembled spherical beanbags and 'unpacking your suitcase' to some children apparently means opening it in the middle of the floor and throwing everything into the corner of the room. We got there in the end though and beds were ready to be slept in by around 9pm!! The teachers are loving some of the homely touches in many of the rooms - we even having bunting!
The weather forecast looked a little dismal before we left; however, we've been really lucky with only a little light drizzle on Monday. There's still plenty of mud though!
Yesterday, all the groups completed many of their dry activities including abseiling, team building, zip wiring, shelter building and fire lighting.
Today... it's Forest Adventure day! Miss Jobbins, Mr Jones and Mrs De Costa are currently out with their groups. They left looking fresh and clean. They have no idea how muddy they're going to get!! Miss Salem and Mr Murphy will take their children out this afternoon. Apparently our pupils are looking forward to covering the teachers in mud - thanks, kids!
There have been very few tears and last night we all slept beautifully... thank goodness as I think some of the teachers were tempted to wear ear plugs after the first night (we have a bunch of chatterboxes in Year 6!).
None of us can believe that we're already half way through the week!
Year 6 are secretly excited about seeing you this weekend. We look forward to delivering to you a collection of very tired children on Friday afternoon.
Very best wishes,
Team Year 6
P.S. We were only joking earlier - your children do really want to come home... they have loads of clothes washing packed for you already!​