Year 2 Stars Shine Bright at Christmas Nativity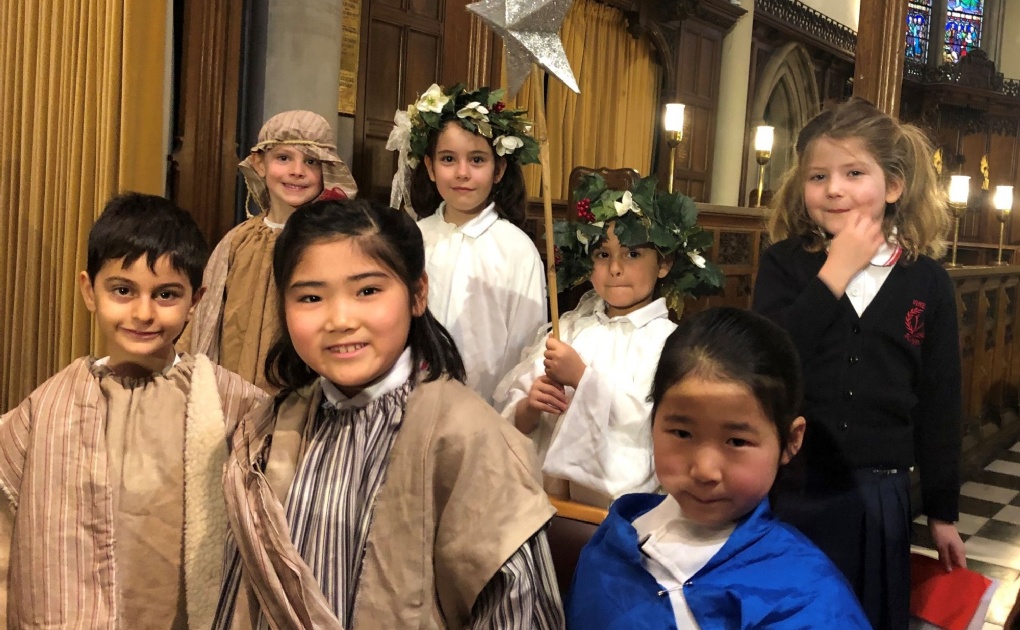 Our Year Two children gave a spectacular nativity production at St. Matthias Church this week.
This Wednesday and Thursday were particularly special for Year 2, as not only does it mark the end of a fabulous first term in Year 2, but also as the children were luck enough to perform a nativity in St. Matthias Church!
All three classes were excellent, both in their acting skills and their readings as well. As we are sure you are aware, there was a lot of work that went into these productions, from practising their lines and acting to learning the songs with the support of 'Bosh' from Artis.
A big thank you goes to the following people for helping to support the children with this impressive feat:
The class teachers – Miss Clough, Mrs Houllier, Mr Charlton and Mr Murphy
Our class support – Mrs Bedi, Miss Jeffs, Miss Bannenburg and Miss Byran-Kerr
All of the parent helpers who supported us, from dressing the children in their fabulous outfits to assisting with the walk down – it cannot be done without you!
Mrs Welsh and Rebecca Mohammed for their excellent work with the choir
Mrs Whymark and the Reverend Anne Crawford for giving lovely speeches
Finally, all the children, who shone in their respective performances!