Year 6 Peer Mediators Ready to Step Up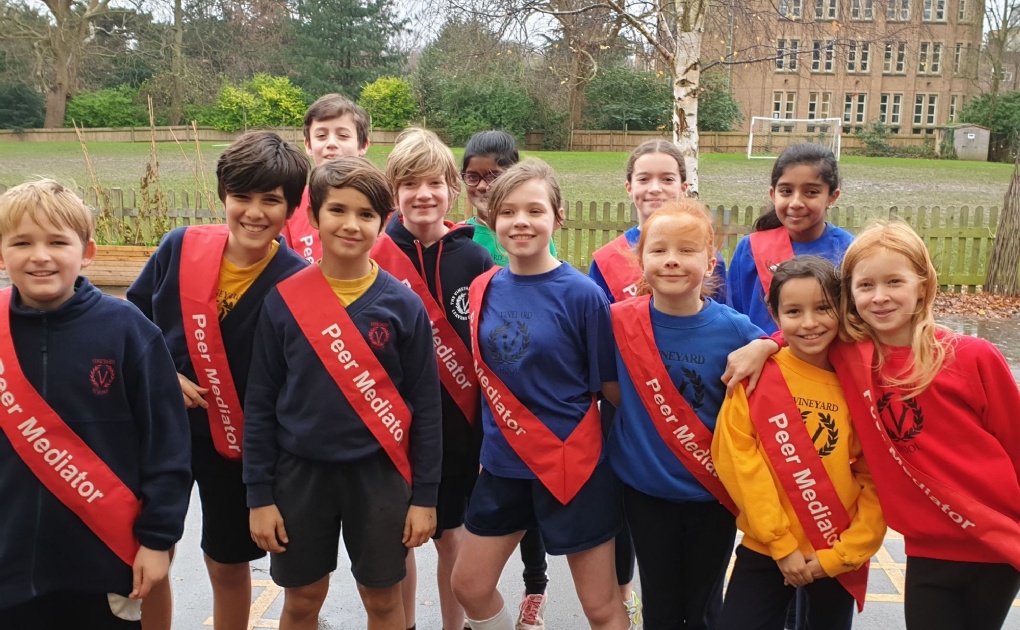 Year 6 Peer Mediators helping to create happy playtimes.
A selection of Year 6 children have given up some of their lunchtimes to become peer mediators. This is an extremely valued and important role within our areas of pupil responsibility. For this role, they first had to complete an application form and then attend peer mediator training, after which they were recommended for the post.
They are currently doing a superb job supporting all children on both playgrounds at lunchtime, helping to sort out disputes and resolve conflict. They aim to ensure that all playtimes are happy times for all.