Safeguarding
At The Vineyard School, the health, safety and wellbeing of every child is our top priority. We expect all staff, governors, parents, carers and volunteers to share this commitment to safeguarding our pupils and have carried out the necessary training.
Safeguarding is the action that is taken to promote the welfare of children and protect them from harm. Safeguarding means: protecting children from abuse and maltreatment, preventing harm to children's health or development, ensuring children grow up with the provision of safe and effective care and taking action to enable all children and young people to have the best outcomes.
The procedures which we follow have been laid down by the Kingston & Richmond Local Safeguarding Children Board (LSCB) and the school has adopted a Safeguarding & Child Protection Policy in line with this. On rare occasions, our concern about a child might mean that we have to consult other agencies. We will ensure that all concerns are discussed with parent/carers first before any referrals are made, unless we believe that this action could be contrary to the child's welfare.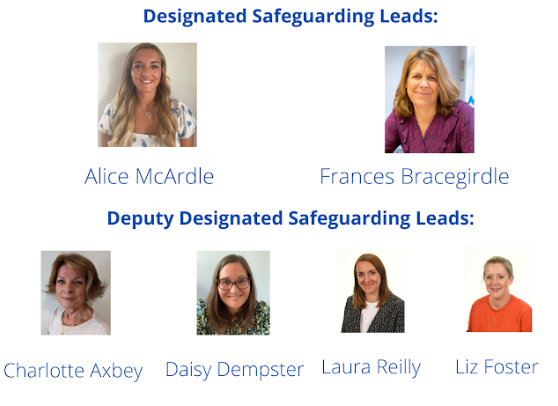 The contact details for key safeguarding staff at The Vineyard School can be found below.
Safeguarding Roles and Responsibilities
Designated Safeguarding Leads

Alice McArdle

Frances Bracegirdle

amcardle@vineyard.richmond.sch.uk

headteacher@vineyard.richmond.sch.uk

Deputy Designated Safeguarding Leads

Liz Foster

Charlotte Axbey (Looked After Children)

Laura Reilly

Daisy Dempster

Designated Governor for Safeguarding

Firas Ali

Designated Governor for Health and Safety

James Lane
If you have any concerns about the welfare or safety of a child or young person you can call the Single Point of Access (SPA)
Call 020 8547 5008 from 8am to 5.15pm, Monday to Thursday, and 8am to 5pm on Friday.
During out of hours, phone 020 8770 5000.
Urgent calls
Call 999 if you think a child or young person is in immediate danger.
A further source of information and guidance can be found on the NSPCC website from the link below.
Parent Volunteers
We are always wanting volunteers to come in to school to support our children with reading, trips, cooking and much more. We require parents to have a DBS through our organisation. To get a DBS, get in touch with the office at info@vineyard.richmond.sch.uk parents are required to pay a small fee for their DBS. Once you have received this, please get in touch with Miss McArdle (details above) to arrange your volunteer training. Once this is complete, you can volunteer in the school.