LKS2 News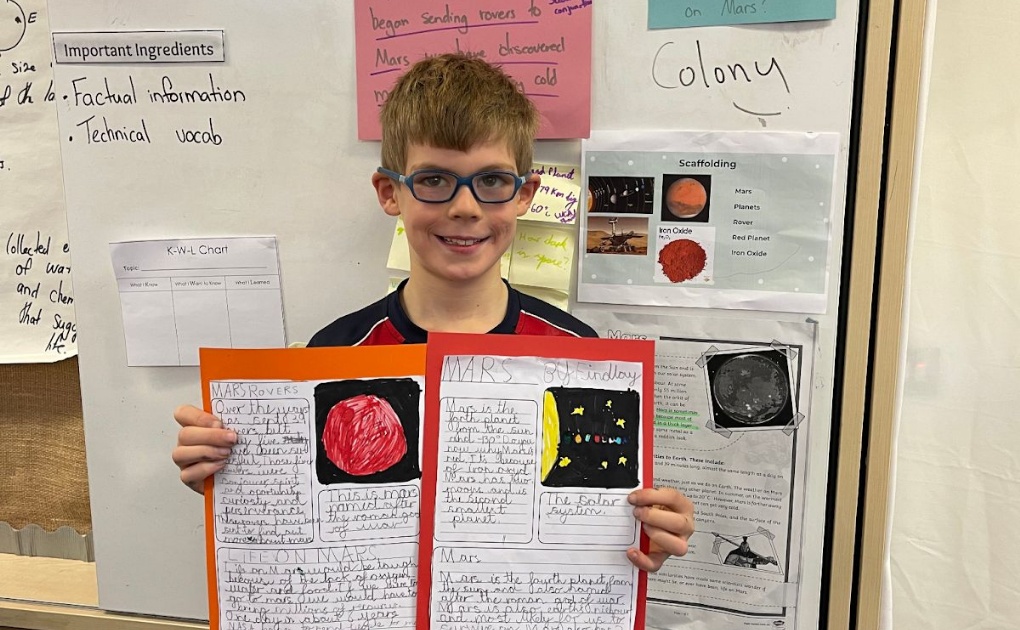 Come and see what Y3 and Y4 have been up to this week!
Year 3 have been busy this week! In English, we started writing our non-chronological reports on extinct species. We have been busy collecting facts and doing research and the children are now experts on dodos, saber-toothed cats and woolly mammoths. Ask your children what they have found out about these amazing extinct species. In maths, we started our new topic of multiplication and division and have been learning how to create equal groups. We have also revisited our 2, 5 and 10 times tables. In science, we have been learning about the dangers of the sun and how to protect ourselves from it. In history, we learnt about the Iron Age and why hill forts were such an important part of their lifestyle. The children designed their own hill forts and tried to include as many of the important elements as they could. In DT, we learnt about the macintosh and investigated what materials are best for waterproofing: wax or plastic?
This week in Year 4 we have been putting all our knowledge on Mars to good use by finishing off and publishing our non-chronological reports. In Maths, our topic of multiplication and division continues. We have been looking at a range of times tables and applying this to our learning. It would be great if you could support this at home by using TTRS. In science, we have been developing our knowledge of the planets in our solar system. We have been applying this knowledge by investigating whether we would be able to live on any other planet! Our DT project involves creating our mini greenhouses. To do this, the children have been investigating different materials and deciding whether they would be suitable to make a mini greenhouse. With this information, we have begun designing our mini greenhouses!
Key messages
Year 4 Trip to the Wetlands Centre Thursday 8th December

Year 3 Trip to Butser Ancient Farm Thursday 8th December

Thursday 8th of December Christmas Jumper Day- Children may wear christmas jumpers on the trip.

Year 3 Spelling adding the prefix -in and -dis

Year 4 Spelling sound is 'sc' e.g. scene, and ascending.

Please can you make sure your child brings a water bottle to school everyday.

A reminder that morning snacks should be fruit, vegetables or dried fruits.

Please note no children should be bringing in pokemon cards, beyblades or any toys

Year 3 KIRFS- x3 tables

Year 4 KIRFS- x9 tables.