English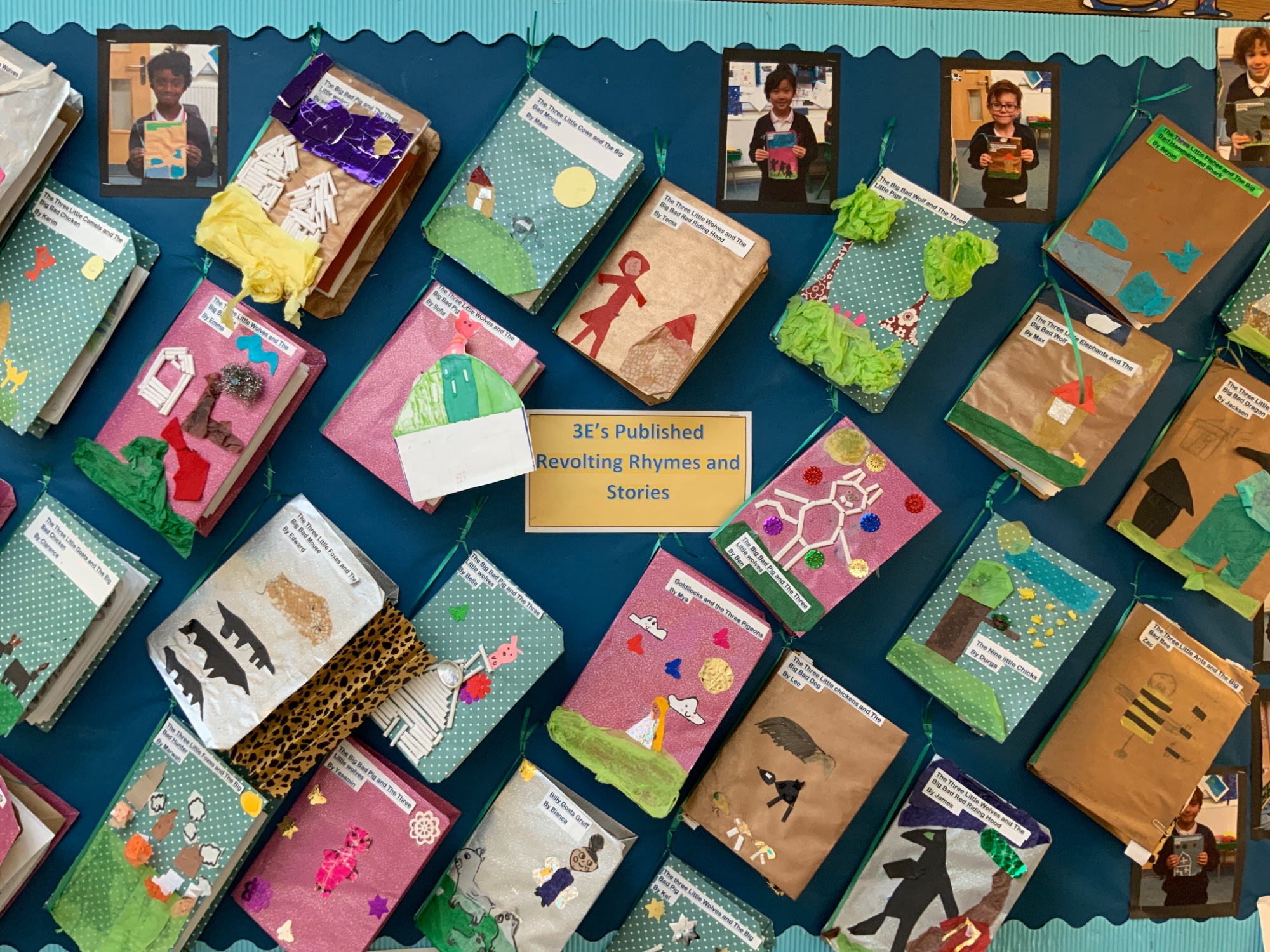 Writing
We follow a whole-school approach to teaching writing using a scheme called The Literacy Tree. It is a thematic-approach to the teaching of primary English that places children's literature at its core. Children explore literary texts and experience the works of at least 80 significant authors as they move through the school.
This scheme provides complete coverage of all National Curriculum expectations for writing composition, grammar, punctuation and vocabulary, as well as coverage of spelling, phonics and reading comprehension.
Phonics
As a school, we follow Read Write Inc. Phonics which teaches children to read accurately and fluently with good comprehension. They learn to form each letter, spell correctly, and compose their ideas step-by-step.
Children learn the English alphabetic code: first they learn one way to read the 40+ sounds and blend these sounds into words, then learn to read the same sounds with alternative graphemes. Reading books are closely matched to their increasing knowledge of phonics and 'tricky' words and, as children re-read the stories, their fluency increases.
Reading from Year 2 to Year 6
We use Literacy Leaves which is a suite of book-based comprehension resources designed to support teachers with the teaching of reading, using whole books, rather than extracts. Each class carries out a whole-class reading session or a guided reading session when the skills of reading comprehension are being taught every morning after soft-start activities. Each session focusses on a particular skill or two, ensuring that children secure these deeply. In many cases the same question stem is used several times to ensure the teacher can model how to answer this type of question, before the children have the opportunity to apply it themselves.