Our School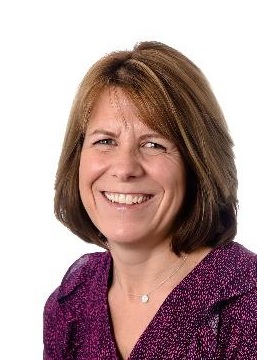 Mrs Bracegirdle, Headteacher
It is with great pleasure that I welcome you to The Vineyard School. Nestled at the top of Richmond Hill and situated within stunning grounds and first class facilities, The Vineyard has been proudly educating locally in Richmond for over 160 years, finding its final home on our current school site here on Friars Stile Road.
An education at The Vineyard is holistic. We have built a bespoke knowledge-rich, skills-led curriculum which provides stretch and challenge for all. We inspire pupils to reach their full potential and actively make a positive difference to the lives of others. We expect our children to explore the extraordinary number of enriching opportunities on offer and reach for the highest standards in all that they do - in their character and behaviour for learning, as well as their academic outcomes. We are immensely proud of their achievements and in equal measure we celebrate their outstanding academic results, future school destinations, excellence in the performing arts, sporting endeavours and service to others. With hard work, effort and fortitude, there is a strong belief that there is no limit to what can be achieved.
We celebrate and embrace the international and multicultural backgrounds of our pupils, who come from over 40 different countries. In keeping with our Vineyard ASPIRE Values, we facilitate the sharing of these diverse experiences and perspectives, placing an emphasis on critical thinking and global citizenship. We want our pupils to recognise that they can make a positive difference to the world around them.
Our teachers and staff are our greatest asset and our pupils benefit immensely from outstanding relationships with staff they know, trust and who go the extra mile to put children first.
Children love being at The Vineyard - it is a happy, supportive and vibrant place, full of challenge, opportunity and spirit!
To contact the headteacher, please email headteacher@vineyard.richmond.sch.uk