Music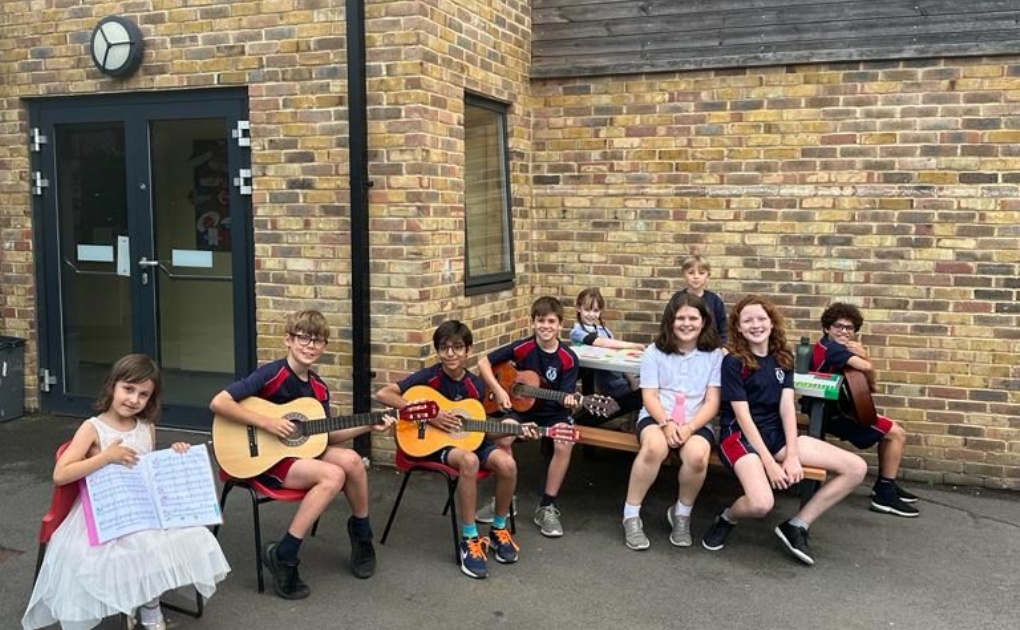 Find out what has been happening in music this week - it has been a busy one!
Recorder performance
Recorder students across Key Stage 2 shared a lovely concert with their families and Year 2 on Tuesday afternoon. Well done to all students and for Ms Doley their recorder teacher.
Year 3 Wider Opportunities performance
After a ten-week programme, Year 3 shared a performance with each other and their families on Wednesday morning. Wider Opportunities is a programme in collaboration with the Richmond Music Trust which aims to provide opportunity for every primary school child to learn an instrument. It was lovely to watch the children share their learning.
X Factor Final
After a drizzly start, the sun came out and we hosted our X Factor Final outside. Congratulations to our finalists and overall winners for fantastic performances! It was great to have the whole school together to celebrate music-making.
Key messages:
Parent helpers needed for orchestra practise! If you are available 2-3pm on Tuesdays and would like to help, please email Kathryn Doley: kathryndoley@rmtstaff.org.uk
Is your child interested in having instrument/singing lessons? Contact the Richmond Music Trust via this page: https://www.richmondmusictrust.org.uk/site/tuition/learn-with-us/apply-now/