Music News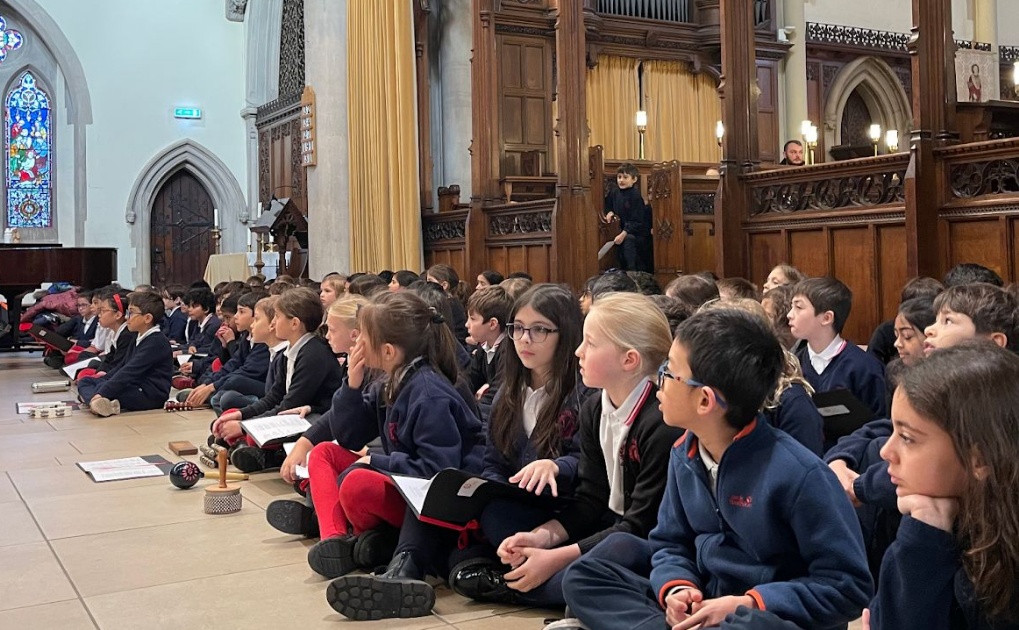 What a busy week for music at The Vineyard!
Dear families,
We've had such a busy few weeks of rehearsals and performances!
Reception children had their Nativity performances last week. They worked so hard during rehearsals and shared very special performances for their families.
This week started with a Key Stage 1 performance in school on Tuesday, followed by a second performance on Thursday. The children performed some festive poems and songs in the big hall accompanied by piano. I'm sure you'll agree that they performed so beautifully and with lots of enthusiasm.
On Tuesday afternoon, the school orchestra, including cello students, shared a performance with their families and Key Stage 2 children. They performed a set of festive medleys with the cello students concluding with a piece of music inspired by the ocean, called 'Barrier Reef'. To perform in an ensemble takes lots of practise and teamwork, and it was lovely for me to accompany the children on the piano. Well done on such a super performance!
Year groups in Key Stage 2 also came together this week to rehearse the Carol Concerts which took place in St. Matthias Church. I have been so impressed by the children's commitment, teamwork and energy towards the performances. The children worked hard in rehearsals; going through the running order, practising songs, percussion parts, group singing, Makaton and performance skills. Year 3 did a fantastic job with their reading too! It was lovely to see it all come together at St. Matthias, and to invite families.
Such concerts and events like these would not be possible without the hard work of teachers and staff at school. Thank you for holding extra practise sessions in your classrooms. I would particularly like to thank Ms. Taylor for accompanying the children on the piano during the Reception Nativity performances, Key Stage 1 performances and the Carol Concerts. Special thanks also to Mrs. Axbey for her support in preparing Year 3 readers for the Carol Concerts. Of course, we couldn't do this without your support! Thank you for your help in preparing your children, whether that be through extra singing and line reading, or sourcing costumes! I wish you all a lovely break and see you in the new year.
Best wishes,
Miss Bracegirdle