Music News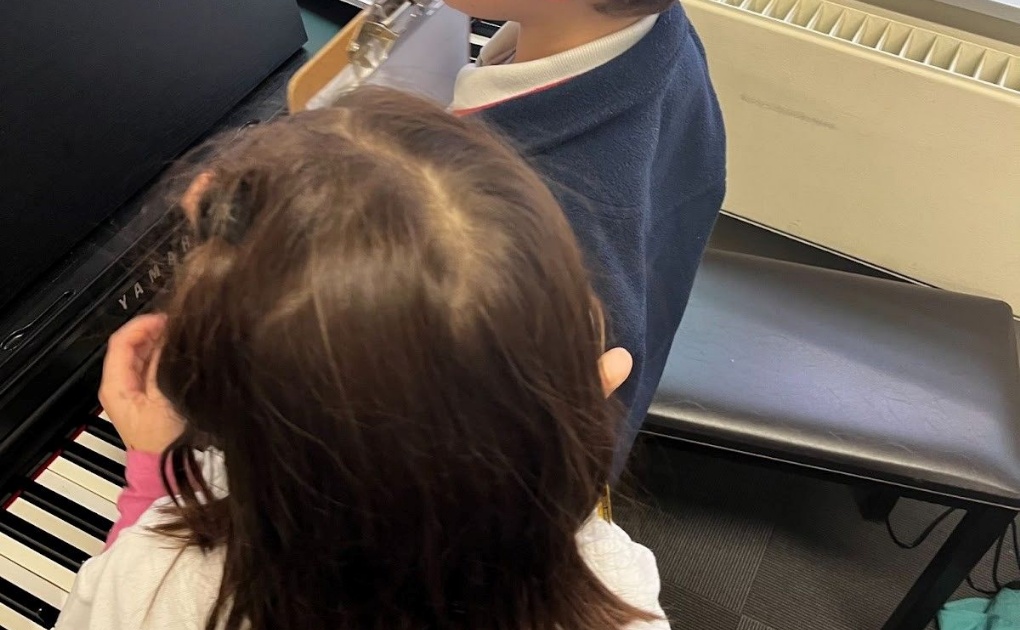 Come and find out what we have been up to in music!
Reception and Key Stage 1 have been very busy this week in music.
Reception have been exploring high and low in music by learning the song 'All the little ducks', which uses the melody from 'The wheels on the bus'. I was very impressed when a number of children instantly recognised the tune! We have then been using claves to help us maintain a pulse when singing.
Year 1 have been exploring fast and slow patterns in weather and piano melodies. We watched a video of a choir performing a human thunderstorm. We discussed the different body percussion techniques used and how they made it sound like a thunderstorm. We have also been experimenting with pitch, using three notes. We ordered three chime bars from low to high and showed the changes in pitch by moving our hands higher and lower. We are now using different tuned percussion to play the first half of the melody 'Rain, rain, go away'.
Year 2 have been looking for textures and patterns in the music classroom. We talked about adjectives to describe the texture of objects, e.g. the tables are smooth and hard, and the carpet is soft. The children wrote down some ideas and this will help them to link textures of objects with percussion instruments.
A letter to Key Stage 2 families has gone out about the Richmond Music Trust Singing Festival. There are only 40 places available so please complete the permission forms as soon as possible to secure a place for your child.
Is your child interested in having instrument/singing lessons?
Contact the Richmond Music Trust via this page: https://www.richmondmusictrust.org.uk/site/tuition/learn-with-us/apply-now/