Music News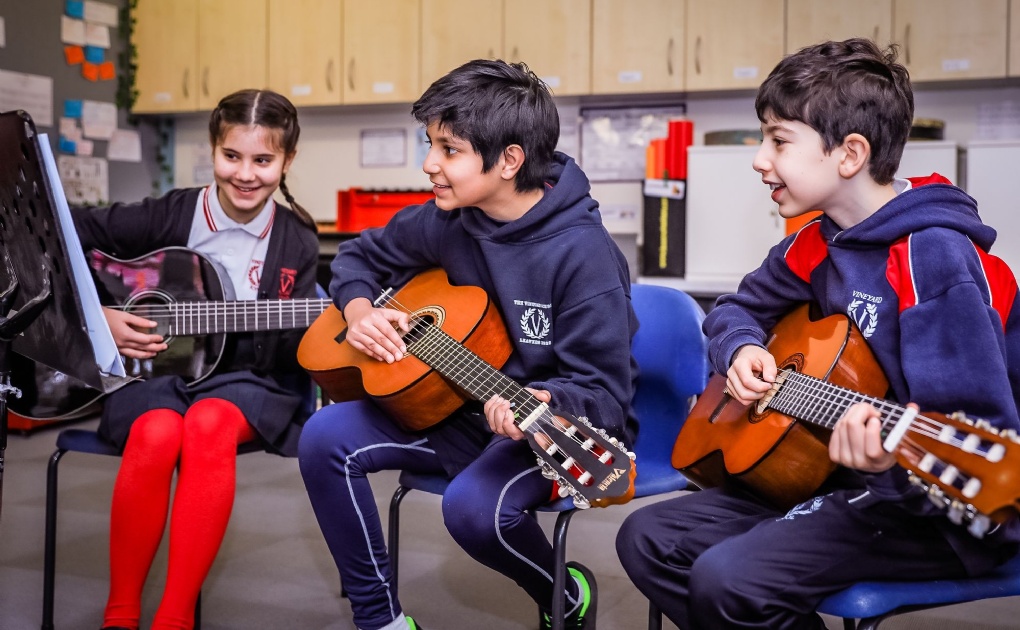 Find out what has been happening in music
School has been filled with excitement over the last few weeks as children have been practising for our X Factor competition. It has been such a joy for me to hear lots of rehearsals taking place in and around school. As a performer myself, my favourite part is always the rehearsal process. Last week, each class had their audition slots and the children voted for their favourite performance. I have been so impressed with the encouragement and support the children have given to each other. To get up and perform in front of a room of people takes tremendous courage and all the performers should be so proud of themselves. It's also been a fantastic opportunity for me to discover so much hidden talent! I hope to establish more occasions where children can perform to one another at school events, assemblies and concerts.
This week, the teacher panel had a super day of listening to our semifinalists. We have been so impressed with all the performances and all the commitment the children have shown to prepare for the audition. The semifinalists all listened to one another perform and again were very supportive. We now have one performance from each year group going through to the final next week. It is a whole school event so every class will be watching. Please note that it isn't an event open for families to attend. Fingers crossed we can hold the final outside! Huge congratulations to our finalists and the very best of luck!
Year 3 have been learning to play a string instrument as part of the Wider Opportunities programme. Children have been guided by our wonderful tutors, Nicole and Sara, from the Richmond Music Trust. They will be performing next week on Wednesday 28th June. Year 3 families should make their way to the main office at 10:10 with the performance due to start at 10:15.
Key messages:
- Parent helpers needed for orchestra practise!
If you are available 2-3pm on Tuesdays and would like to help, please email Kathryn Doley: kathryndoley@rmtstaff.org.uk
- Is your child interested in having instrument/singing lessons?
Contact the Richmond Music Trust via this page: https://www.richmondmusictrust.org.uk/site/tuition/learn-with-us/apply-now/