Reception News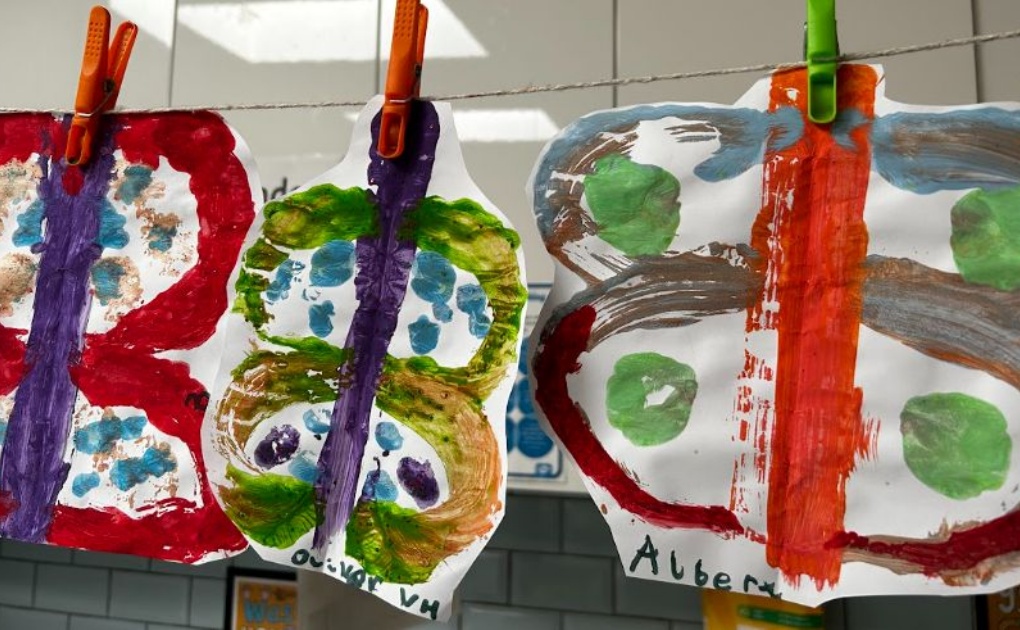 Click here to find out more about this week in Reception
Week beginning 15th May 2023
Another fab week in Reception! We have been busy learning all about the lifecycle of a butterfly. We used these keywords to explain the lifecycle: egg, caterpillar, chrysalis and butterfly by writing about the lifecycle in our books. With great patience, we are still awaiting the arrival of our butterflies, but we know that there is lots going on inside those chrysalises!
In maths, we continued our learning about number stories using first, then and now but this time, we made take away stories. These are the keywords that we used to subtract: take away, subtract, less, minus. As a challenge, some of us had a go at writing take away number sentences. We had to remember to use the correct symbols - and =. For example, first there were 5 frogs, then 2 jumped off, now there are 3, which we write as 5-2=3.
This week, we have also thought about how to look after our lovely Learning Garden, especially now that we have so many beautiful plants to care for. Thank you again to all the families that came to school last Saturday - it was a productive morning and the Learning Garden looks amazing! We thought of many ways to look after the plants, including watering them each day, not climbing or stepping on them and even singing to them to help them grow!
Our art learning was all about symmetrical butterflies, and we used paint to print their butterfly. We also had a go at making paper chain caterpillars independently.
This week, we have been reading: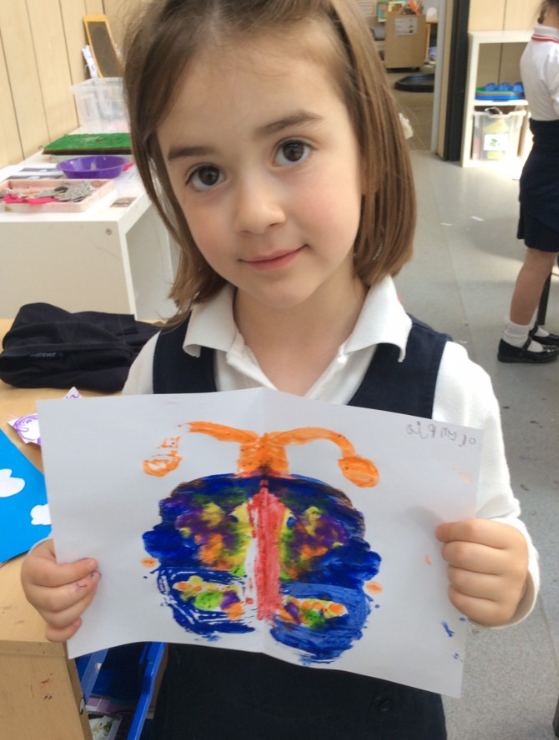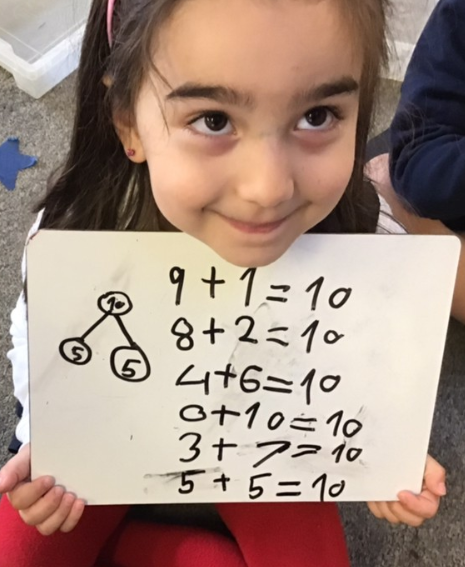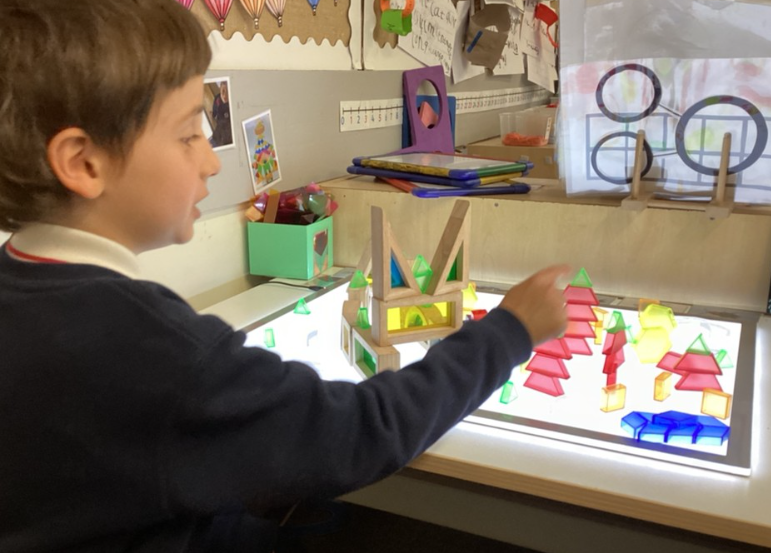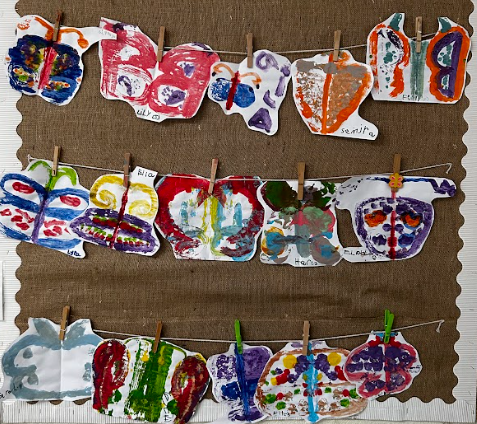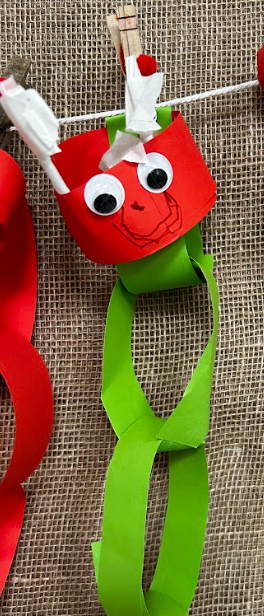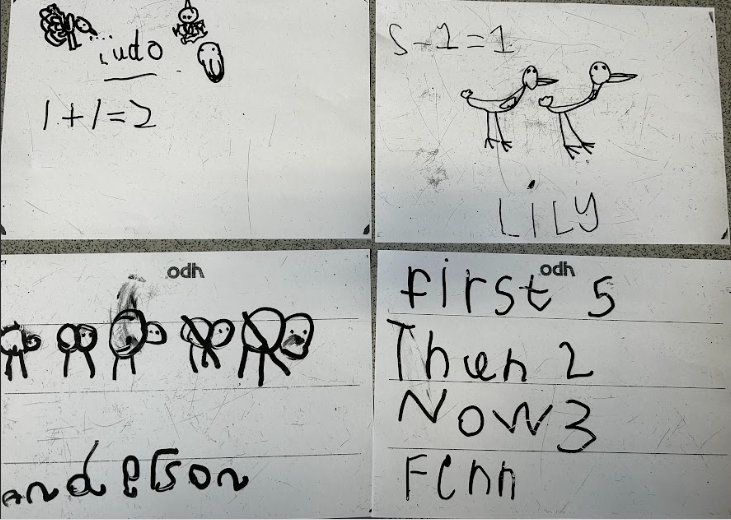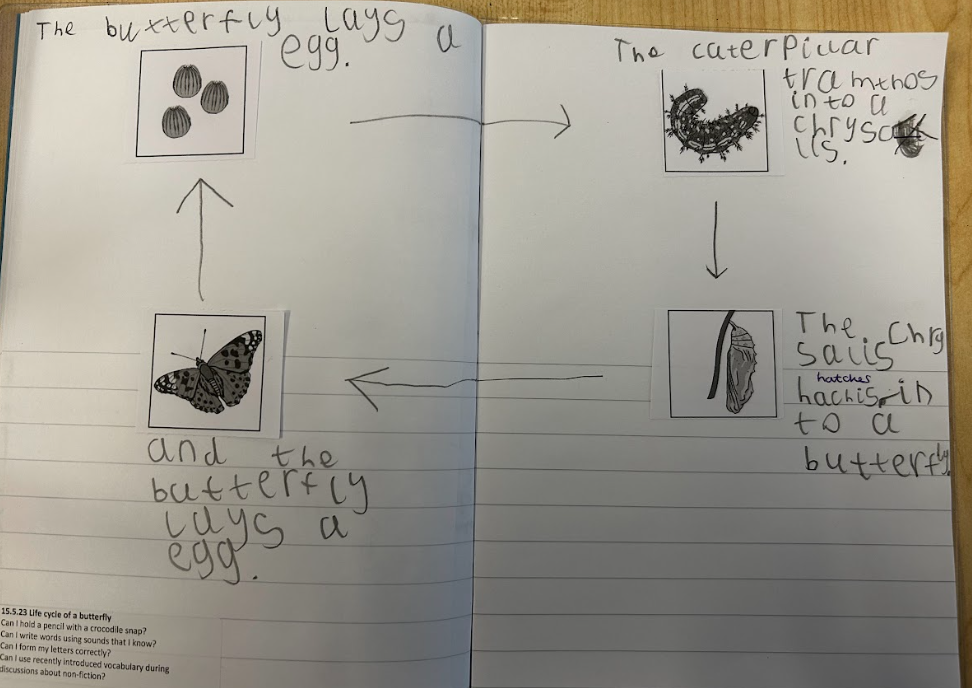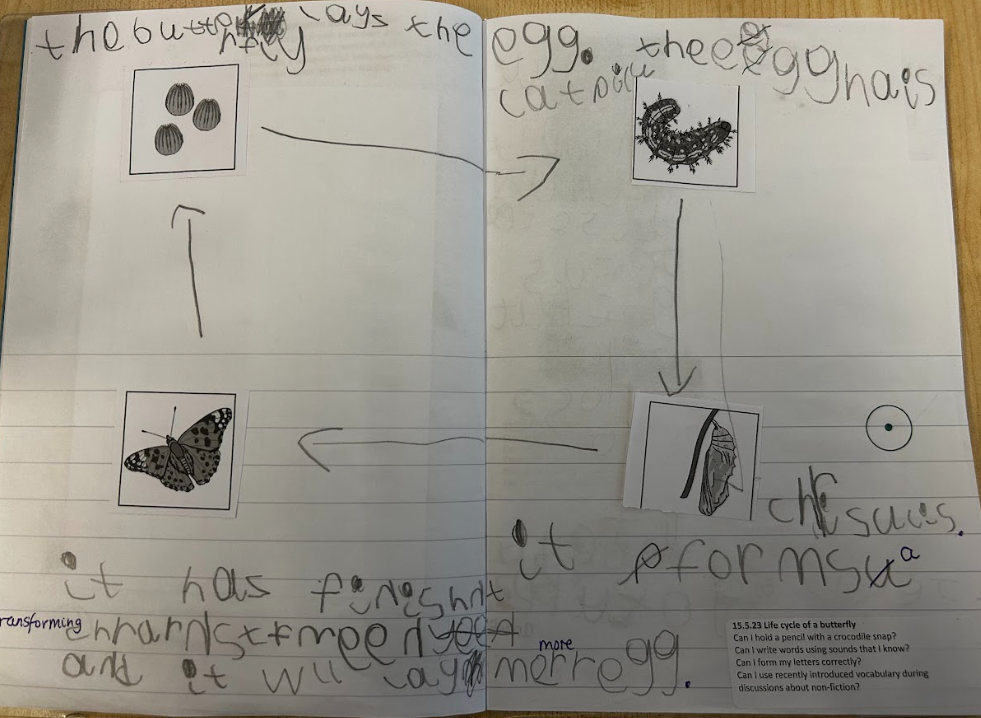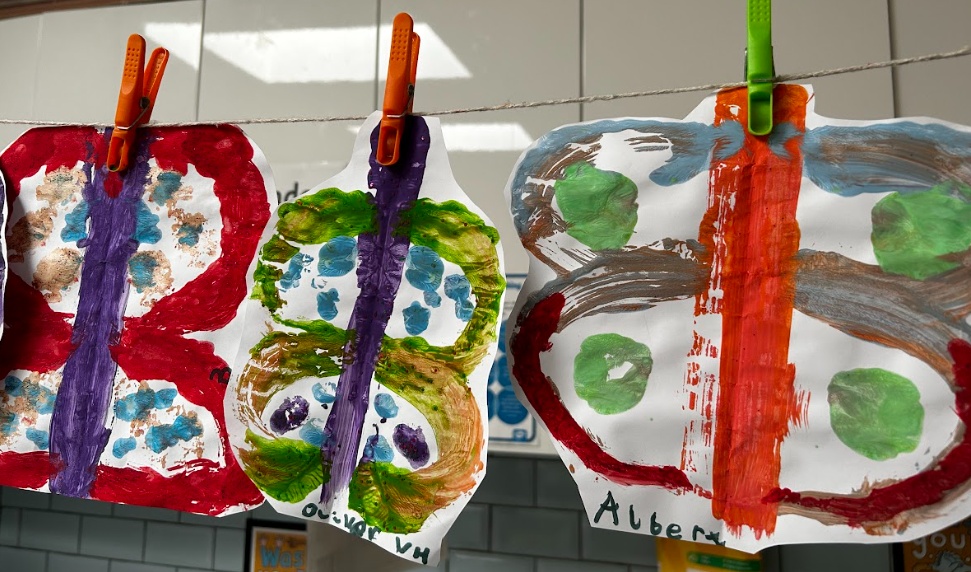 Key Messages:
Ugly Bug Ball We would like to invite the children to dress up as a minibeast for our Ugly Bug Ball! This is taking place on Thursday 25th May. Your child can come to school dressed up as a caterpillar, a spider, a ladybird, an ant... Our Ugly Bug Ball will be a great way to finish off our minibeast topic and as part of the day the children will learn and perform a minibeast song.
Class Photos These are taking place on Wednesday 24th May. Please make sure the children are wearing their school uniform on that day.
Bounceathon This is taking place on Friday 26th May. Please make sure the children are wearing their P.E. kits on that day.