Vineyard Reads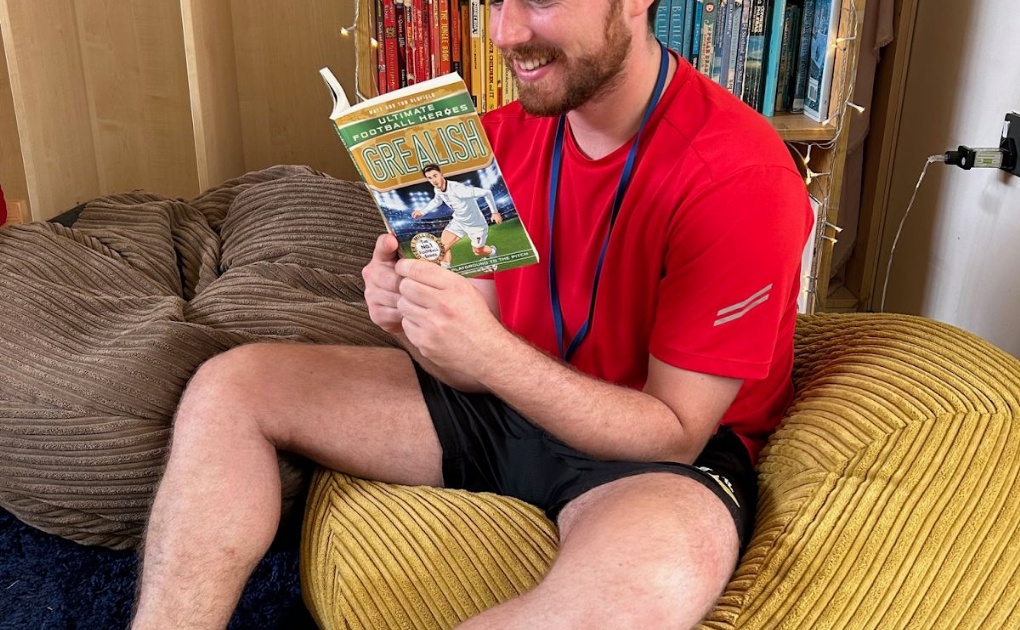 Here we can find Mr Kennerson in his natural habitat: reading a book about his favourite footballer - Jack Grealish. Can you see the similarity?
Mr Kennerson recommends Ultimate Football Heroes: Grealish by Matt & Tom Oldfield
Reading Age: years 2 - 6
Genre: action, biography & sport
The ultimate football heroes books are the perfect selection for any reluctant reader who has a passion for football. Since these have been in my classroom bookshelf, they have been constantly borrowed by some previous hesitant readers.
There are so many footballers to choose from such as: Messi, Ronaldo, Haaland, Mead, Kirby and Henderson. Due to the wide selection on offer, every child can find inspiration in these well-written and entertaining books.