KS1 News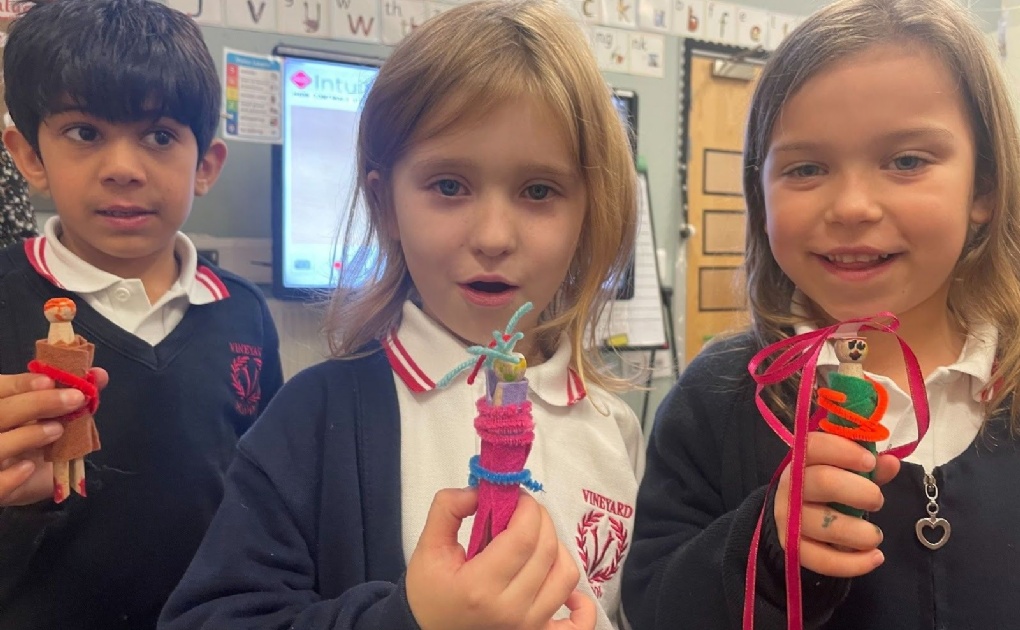 Find out about we have been up to in year 1 and 2 this week!
Year 1
We have had a lot of fun in Year 1 this week. In history we have been continuing to find out about Victorian children and how they lived. We even made our own Victorian peg dolls out of pegs and scrap materials! We then considered the differences between the rich and poor children and discussed how their toys might be different.
In science we used our 5 senses to explore different textures, smells, tastes, sounds and lights. We particularly liked tasting the fruit!
In PE we learnt a new balance position in gymnastics called a straddle sit. We practised this on its own then added it into our routine to the music.
Key messages:
Reminder - all reading books are changed on a Thursday and returned on Fridays.

Deadline for payment for the Year 1 Victorian Workshop is the 18th of November and the Workshop itself is on the 24th of November

Please bring in any recycling for junk modelling
Year 2
It has been a great week in Year 2. We have been loving our wider curriculum this week! In science this week we have been comparing different habitats. We collect woodlice and made a choice chamber. The choices were damp dark, damp light, dry dark and dry light.
In DT we had a fun time tasting different Pizza toppings - YUM! In RE we have been looking at how Christians celebrate Christmas and drew an informative poster. In PE this week we learned different skills with a foot ball and played traffic light football.
Key messages:
Please ensure you have given consent and payment for our trip to the London zoo as soon as possible.