Reception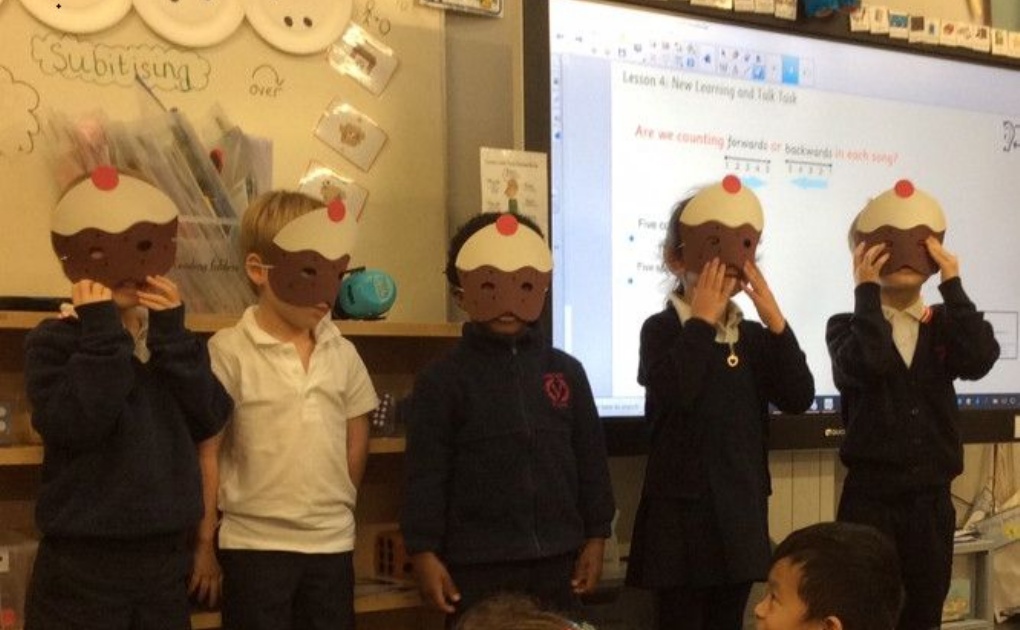 "Five currant buns in a baker's shop..." We've been learning about number 5 this week.
This week in Reception we have been celebrating Odd Socks Week and explored what makes us all special and unique. We designed our socks with different colours and patterns and used our phonics knowledge to write what makes us, us. Excitingly, we joined our very first school assembly, which helped us learn about being kind and what to do if someone is unkind to us.
We have now learnt all the single phonics sounds, and we are working hard to use our 'Fred fingers' to help us write words. In maths, we have been representing the number five with the help of five green bottles and five current buns. We have also begun singing songs for our Christmas play! We will be working hard to learn the words and actions in the coming weeks.
Key Messages:
Christmas Play We will send out the roles and speaking lines for the Christmas play on Monday. We are just finishing off our casting!
Special Place We are learning about places that are special to us next week. This might be their bedroom, their garden, the local park, a place of worship, a favourite holiday location, the beach etc. Please chat to your child about their special place and send us a photo for your child to share with the rest of the class.
Tidying Up Some of the children are finding tidy up time challenging in school because they are not sure what to do and/or they aren't keen to do it! Please can you remind your child that tidying up is part of school life and being responsible for our school things. Also encourage your child to tidy up at home as a way to practice this skill.