UKS2 News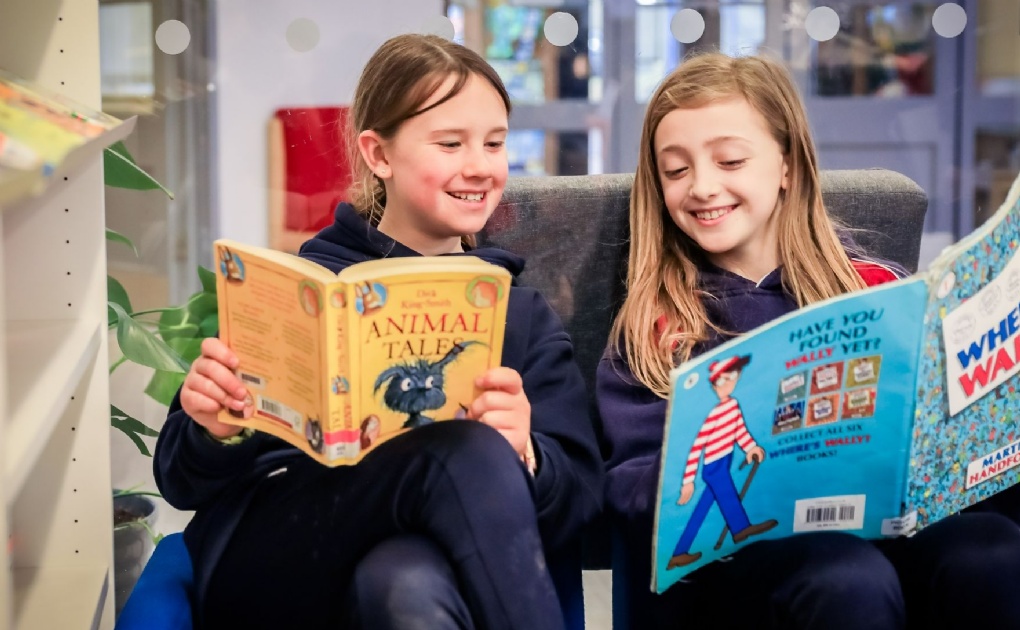 Come and find out what UKS2 have been up to this week!
Year 5
This week, Year 5 have continued to observe the growth of their plants. The garlic plants have grown very tall and the children have been amazed! They are almost ready to be planted. Mrs Collier has agreed that we can continue to grow them outside our classrooms in the willow patch. It was exciting to share with the children our fieldwork plans. In preparation for this, the children have been working in small groups to plan a survey. We hope to find out what brings people to Richmond. We will be carrying out different fieldwork techniques in three key locations: Richmond Green, Richmond Park and by the river. We will also collate their surveys and produce an electronic version that will be sent to families to complete. The more data the children have the better! In maths, we have started our new unit: translations. The children have revised coordinates so far, remembering 'Y to the sky' and 'along the corridor (x), up the stairs (y)'. By remembering these helpful phrases, the children have become extremely confident in reading coordinates.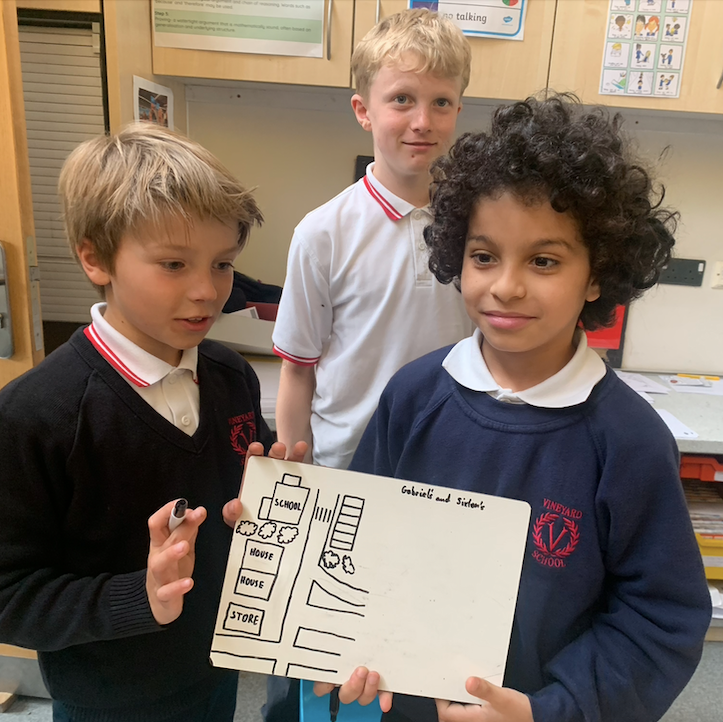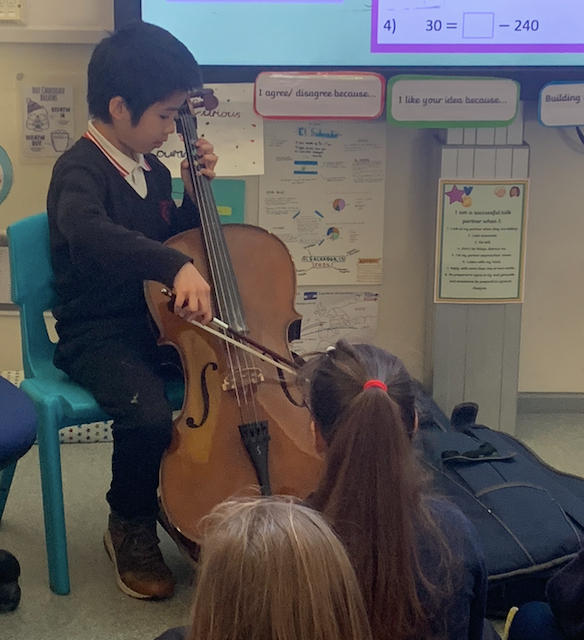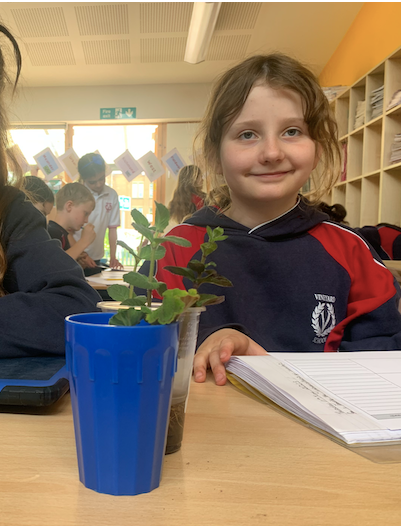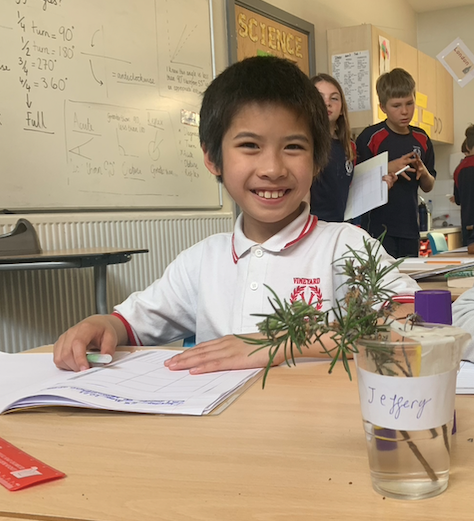 Key Messages
Spelling rule: y that makes an i sound.

Number bonds to 1 is our KIRF this term (e.g. 0.1 + 0.9= 1 or 0.45 + 0.55= 1)

It is fabulous news- our farm trip can go ahead! Thank you to all those families who donated and supported our plans. We endeavour to make it a special, meaningful trip for all.

Fieldwork next Thursday: volunteers needed!

Key vocabulary: coordinate, refugee, survey, metamorphosis, background
Year 6
The year 6s have been doing their SATs this week and on Friday we had our celebration on the field to celebrate the end of a week, where we showed ambition and courage in our learning. We battled on through the six exams (3 English and 3 maths) and we are all feeling pretty tired by the end of this week! For our celebration on Friday we got to choose between a number of fun activities such as board games, sports on the field and an art activity. It was the best way to relax after the brain-testing exams and we truly can look forward to Osmington Bay next week. Even though we did exams in the mornings, we still had time for some relaxed lessons in the afternoons and we continued our study of abstract painting having the opportunity to create a piece of art that was truly ours. Osmington Bay is the big news at the moment and we are excited to see what will happen for the next four nights and five days at PGL.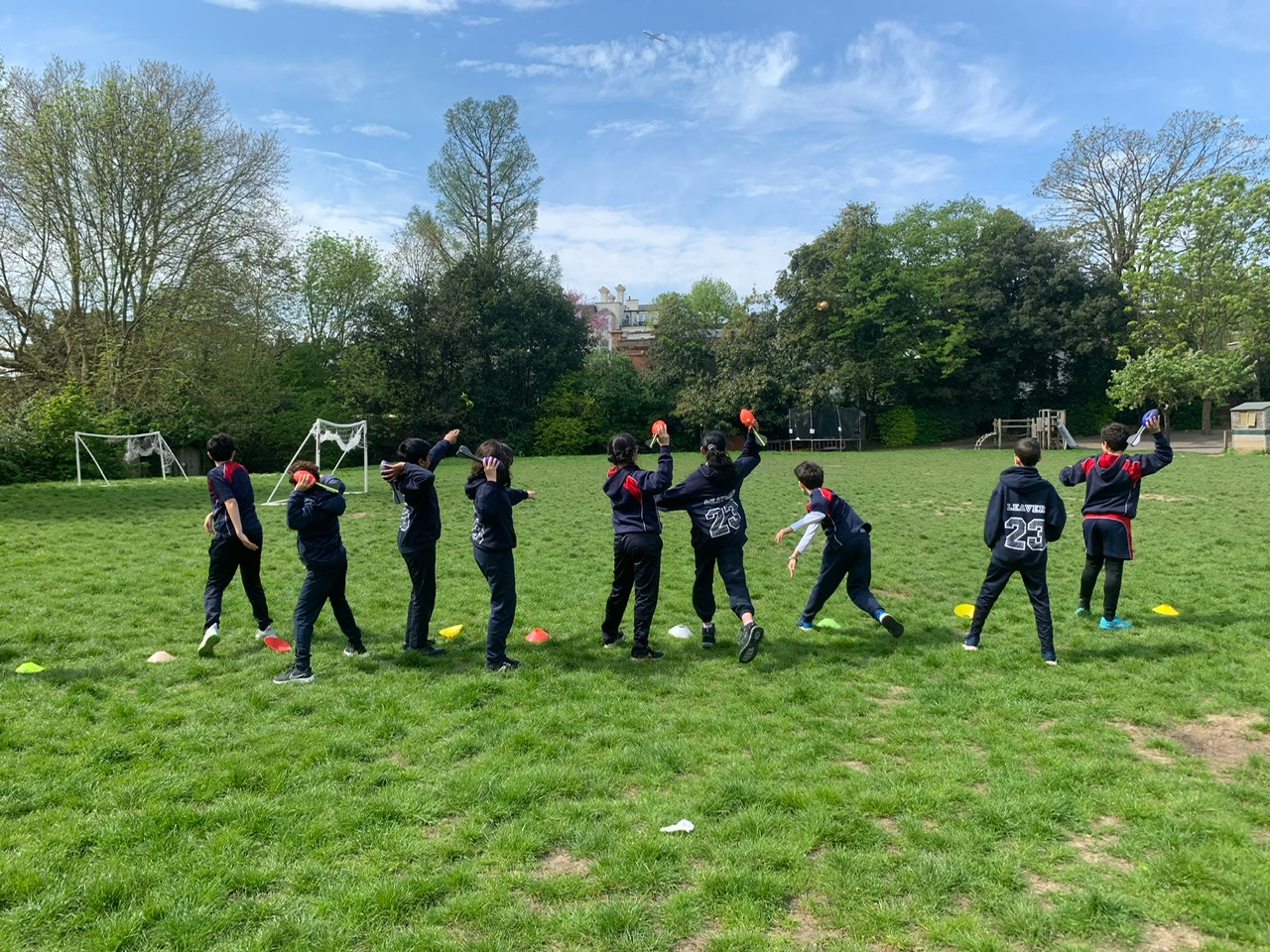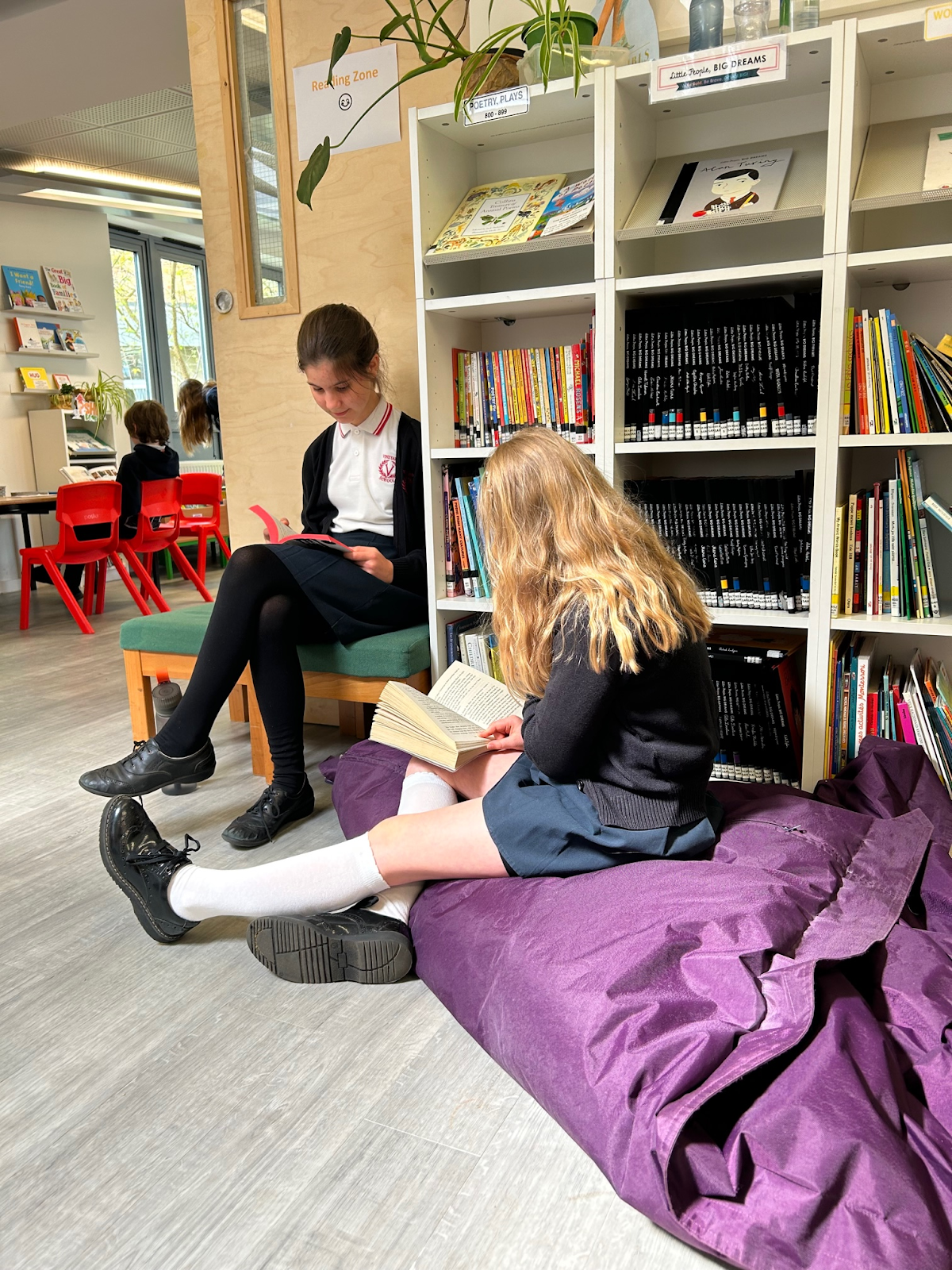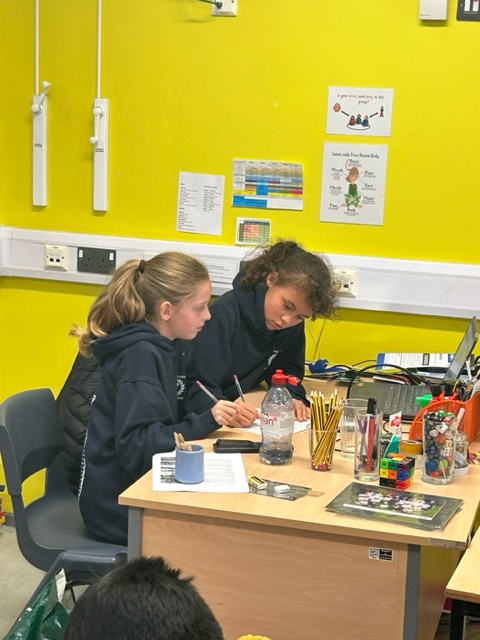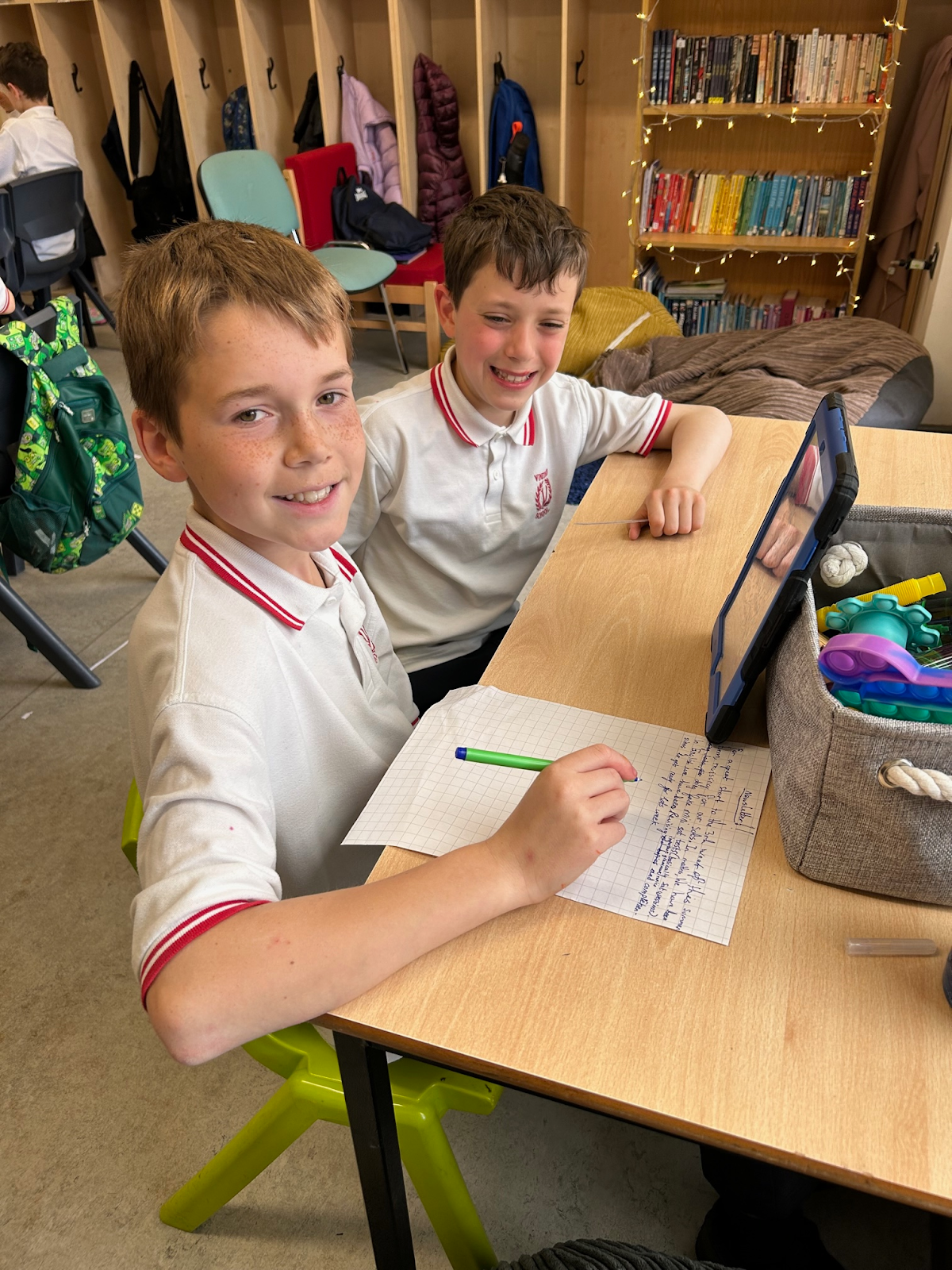 Key Messages
The year 6 children will be leaving for Osmington Bay on Monday and returning on the Friday of the same week. Please ensure that a sleeping bag or a duvet is packed for them as PGL does not provide these. Additionally, please ensure they bring a towel(s).

Drop off on Monday is at normal time at the classroom. We will store the children's luggage in the classroom before we load it onto the coach.

Bringing some form of entertainment is a good idea for the coach journey such as board games, cards or books just no electronics please.