Vineyard Adventurers (previously known as Forest School)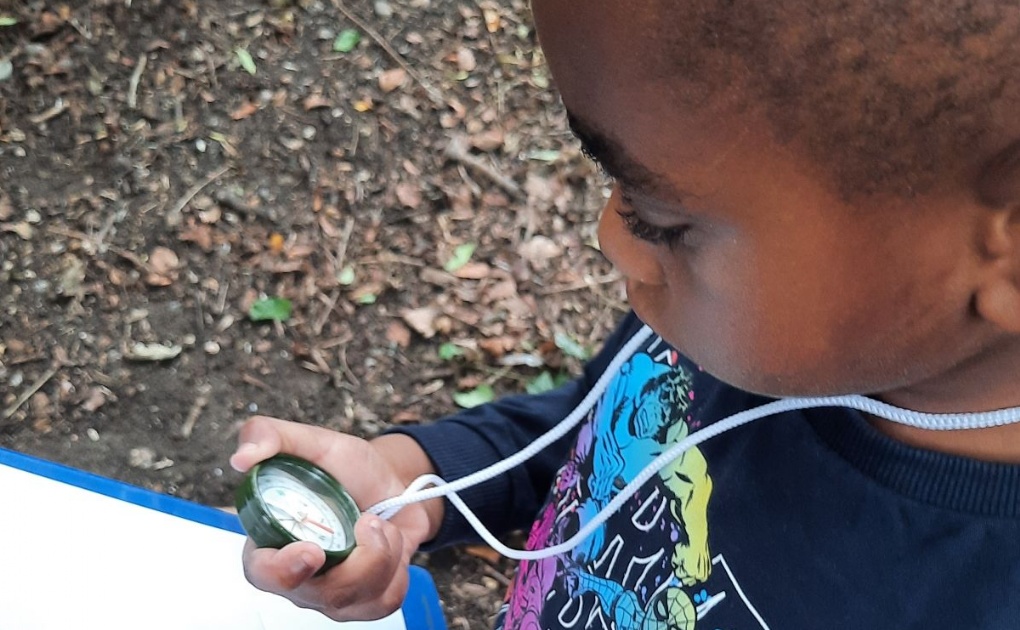 Read on to find out what our Vineyard Adventurers have been up to...
This week we launched Vineyard Adventurers, our outdoor learning with a curriculum focus. We took Year 1 geography outside and used our knowledge of maps and directions from the classroom to complete some challenges.
First, the children learnt that we need more than left and right to find our way in the great outdoors. We introduced North, South, East and West and the children used compasses to locate North. Next we imagined we were pirates on a desert island, hiding treasure and then drawing a map so out friends could find it. The children thought about the physical geographical features of the area and drew them on a map. We used the compasses to help find the starting point and which direction to go. You will have to ask the children to see if they found the treasure!