Vineyard Reads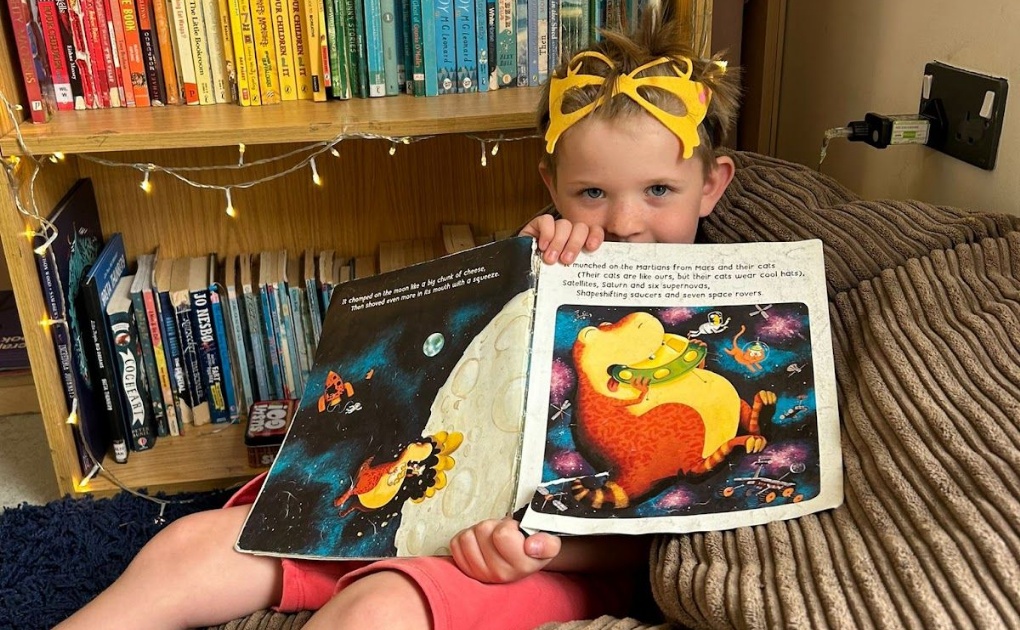 Can you see this mini-beast camouflaged in the 6Garnet book corner? Well if you can then you would see an ambitious reception reader keen to share their favourite book.
Rory recommends The Dinosaur Who Pooped a Planet by Dougie Poynter and Tom Fletcher
Reading Age: years R - 1
Genre: Comedy
He is showing us his favourite page which makes him laugh every time he reads it. Books are a brilliant way to make us laugh, so why not try to find a funny book in your book corner?
Rory absolutely loves this book and has read it many times. Remember, it is brilliant to read a book you love more than one. Once you have read it enough, why not try performing it?